Fact or Fiction: Can the Bible be Trusted?
The Bible is the cornerstone of the Christian faith yet a vast amount of time has passed since the Bible was first written. So, how do we know that the Bible is reliable?
To answer that question, we will subject the Bible to the same tests that you subject other historical documents. Join us as we answer the ultimate question: can we trust the Bible?
Join us on Thursday September 12 at 8:30PM in the Busch Student Center Room 118.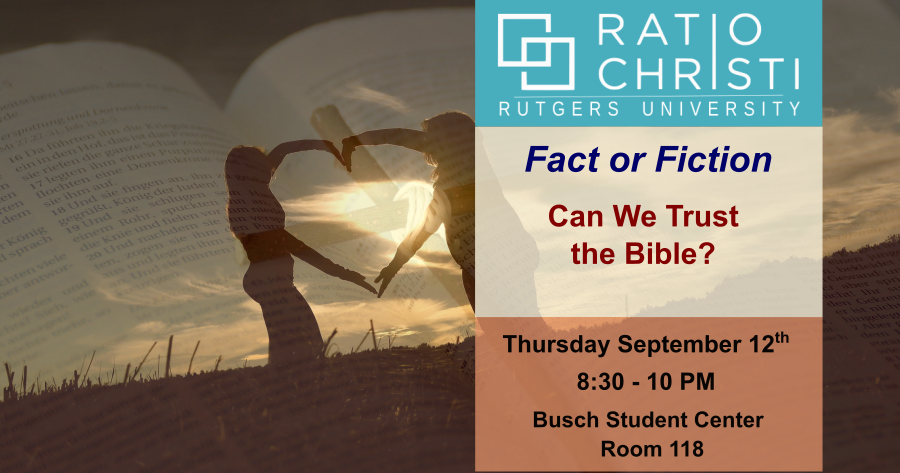 Who is Ratio Christi?
Ratio Christi is a Christian Fellowship dedicated to forming a living and active faith that is rooted in a deep, personal knowledge and understanding of Jesus Christ. We do not shy away from the tough questions and the complex issues facing Christianity today. All are welcome!
Please follow and like us: